Thong car!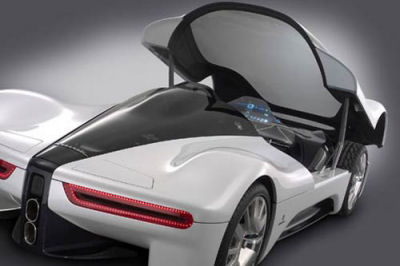 (click the photo for more photos)

Check this radical car!
This is a design for a new Maserati "Birdcage"
done by the ex-roomie of my son's step-brother,
Jason Castriotta,
a graduate of Art Center in LA,
and now at Pininfarina.

Those two exhaust pipes, the "thong" paint job...
all very suggestive, eh?

I want one!


---


To learn more about my lust for exotic cars,
with lots of photos and stories, see
"Confessions of a Car Nut"