Klassy Keyboard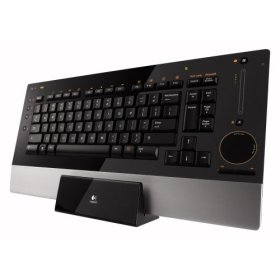 (Click the pic for full details at Amazon.com)

Check out my new Logitech diNovo Edge keyboard.
This critter is slicker'n weasel snot!
Wireless (bluetooth), rechargeable, great touch.
Super slim.
All the media controls you could want.
And touch pad, mouse buttons,
scrolling controls (vert/horiz),
backlighting trickery... very cool.

You may notice that there is no separate 10-key pad
but that'll be missed only by accountants, not me.
This makes the keyboard a lot more compact, lighter.

Get one for Christmas.
Click the link to buy, and my commission goes to
research for a cure for spinal cord injury.
Good for you!

For all the time you spend on your computer,
why shouldn't you have the world's best keyboard?
You deserve it, don't you?

And while you're diggin' it,
check out my new mouse!