Frisbee encore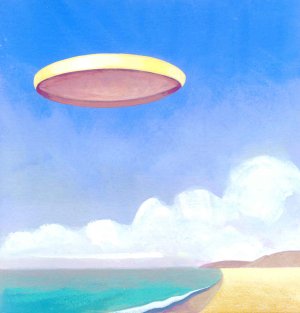 Kate is a friend of 25+ years,
a frisbee partner for many of those years.
But she moved away, married, and raised children,
and we only rarely get to play frisbee.

This morning was one of those rare occasions.
We met up at Starbucks Del Mar on Sunday morning --
along with almost everyone else in Del Mar
whose Sunday (or every day) routine includes Starbucks.
The place was jammed, the line reached the door,
but Kate and I never noticed the wait as we
hugged and yakked away like old friends.

It was a great treat to see big chocolate donuts,
(Starbucks is always learning!)
so Kate and I loaded up on sugar and caffein
which is so important to the performance art of frisbee.

The beach, only a block away, was reached after a
too-short top-down drive in the Corvette,
and we arrived in perfect timing to catch the start
of a very colorful lifeguard rescue boarding race,
with at least 50 contestants and many more viewing
from Powerhouse Park.

We visited the nearby headstone of our friend long gone,
"Derek Blake - Artist, Surfer, Friend"
and then moved on to our purpose
the pure and unadulterated celebration of Life: Play.
Kate was the first to utter those immortal words:
"To Fris' is to Be!"

With the high tide, we chose the park grass to do our thing.
And it was good.
Like Time had stood still,
while we slept for so long,
and we wake and play frisbee
as if it was only a nap.

We warmed up with simple throws and catches,
then moved to our tricks.

And then, too soon, it was over.

A final good-bye hug and Kate was gone again.