They are real, and they are Spectacular!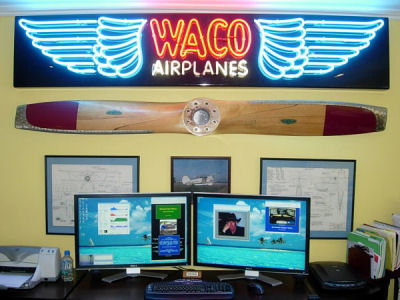 Click photo for more info on my computer system



Pool shooting buddy Dan visited yesterday
to help install my new dual Dell 30" monitors,
and they are spectacular.
Dan is a total genius when it comes to computer stuff.
He is head geek at a
video game software development company,
so what he doesn't know about this stuff doesn't exist.
He made it painless and did a great job.
So I gave him some chocolate chip cookies
and a Fun House t-shirt.

How do I get so lucky to have such good friends?