New Fireplace at the Fun House!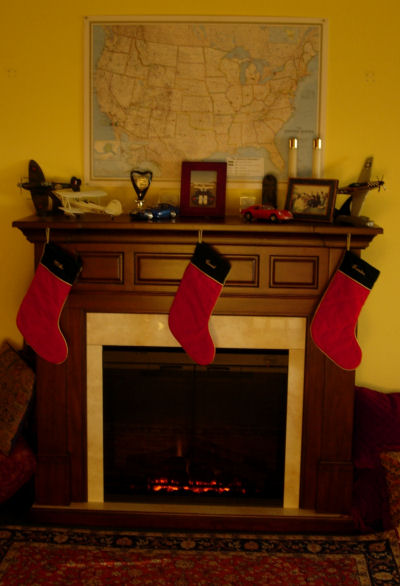 Here's a photo of the new fireplace.
With stockings hung by the chimney with care.

For three years I lived here without a fireplace,
all the while scheming and planning the perfect setup.
When I finally did the deed, and installed the fireplace,
I was amazed that I had no plans for what would go on the mantle!
That didn't last long, however, as you can see.
What's on

your

mantle?