Happy St. Patrick's Day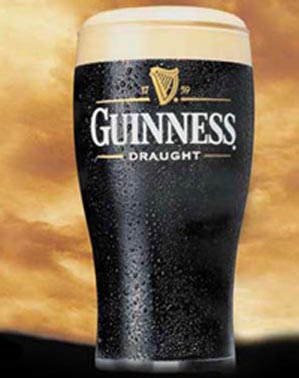 Aye!
It's a fine St. Patrick's Day,
here in Southern California:
raining, cold,
dark and miserable.
Typical Irish weather.

Perfect for quaffing a pint o' Guinness,
in a pub full of friends.

Wish you were here!

But because you're not,
here's a few traditional Irish blessings
straight from the heart:

May the lilt of Irish laughter
lighten every load,
May the mist of Irish magic
shorten every road.
May you taste the sweetest pleasures
that fortune e're bestowed,
And may all your friends remember
all the favors you are owed.


---

May you have warm words on a cold evening,
A full moon on a dark night,
And the road downhill all the way to your door.


---
May the road rise to meet you.
May the wind be always at your back.
May the sun shine warm upon your face,
and the rains fall soft upon your fields.
And until we meet again,
May God hold you in the hollow of His hand.


---
May your home be filled with laughter,
May your pockets be filled with gold,
And may you have all the happiness
Your Irish heart can hold.


---
Walls for the wind
A roof for the rain,
And drinks by the fire.
Laughter to cheer you
Those you love near you
And all that your heart may desire!


---
Hills as green as emeralds
Cover the countryside,
Lakes as blue as sapphires
Are Ireland's special pride,
And rivers that shine like silver
make Ireland look so fair --
But the friendliness of her people
Is the richest treasure there.


---
Ireland,
it's the one place on earth
that heaven has kissed
with melody, mirth
and meadow and mist.


---