Another Successful Season for Anne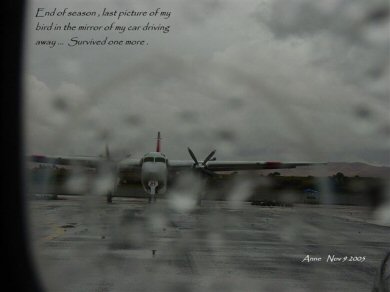 Good friend Anne
just finished another season as a tanker pilot,
flying into forest fires and saving lives.
She took this photo through the rear windshield of her car,
while driving away from her trusty airplane,
ending the season.

I can relate to the feelings she must have had.
But only somewhat. I haven't flown into forest fires!

She's a true artist, and one heck of a pilot.

Check this link for one of Anne's drawings.